Buenos Aires Express – 4 hours tour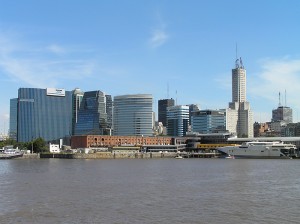 This 4 hours half day tour of Buenos Aires, will guide you through the highlights (traditional tourism places) of Buenos Aires. The tour is ideal for those that are going to spend few hours in Buenos Aires, like in transit passengers or people travelling for business. It is also an interesting tour for the ones that are willing to have just an introduction of the different neighborhoods and that want to learn on how to move around the city of Buenos Aires.
Tour duration: 4 hours
Type of tour: Private tour with licensed Buenos Aires guide.
Starting point: Door to door service
Starting times: daily from 8.00 to 14.30
Itinerary
Palermo: Parks / Planetarium / Zoo / Rose Garden / Palermo´s Horse racecourt / Park neighborhood.
Recoleta: Cemetery / Francia Sq. / Church of Our Lady of Pilar / Floralis Genérica (mechanical flower) / Law School / Alvear Av.
Retiro: San Martín Sq. / Florida St. / Air Force Sq. / English Tower / Kavanagh Building.
Avenida de Mayo: Mayo Sq. / Government house (Pink House) / Cathedral / Cabildo / Congress.
Avenida 9 de Julio: Obelisk / Colón Theatre / Lavalle Sq. (Supreme Court)
San Telmo: Dorrego Sq.
La Boca: Boca Juniors stadium / Caminito
Puerto Madero: South coastline / Women's bridge
Walks in:
Recoleta cemetery / La Boca
Stops in:
Rose garden
Remarks:
Lunch not included. Due to tour duration, we cannot stop for lunch or shopping.
Price:
1 pax: 200 USD / 2 paxs: 220 USD / 3 paxs: 280 USD / 4 paxs: 320 USD
Book now!!
Does not include:
– lunch
– admission tickets to Recoleta cemetery (aprox. 10 usd per person).
Are you with a bigger group? We can do it! Consult us.
Contact your guide: Click Here